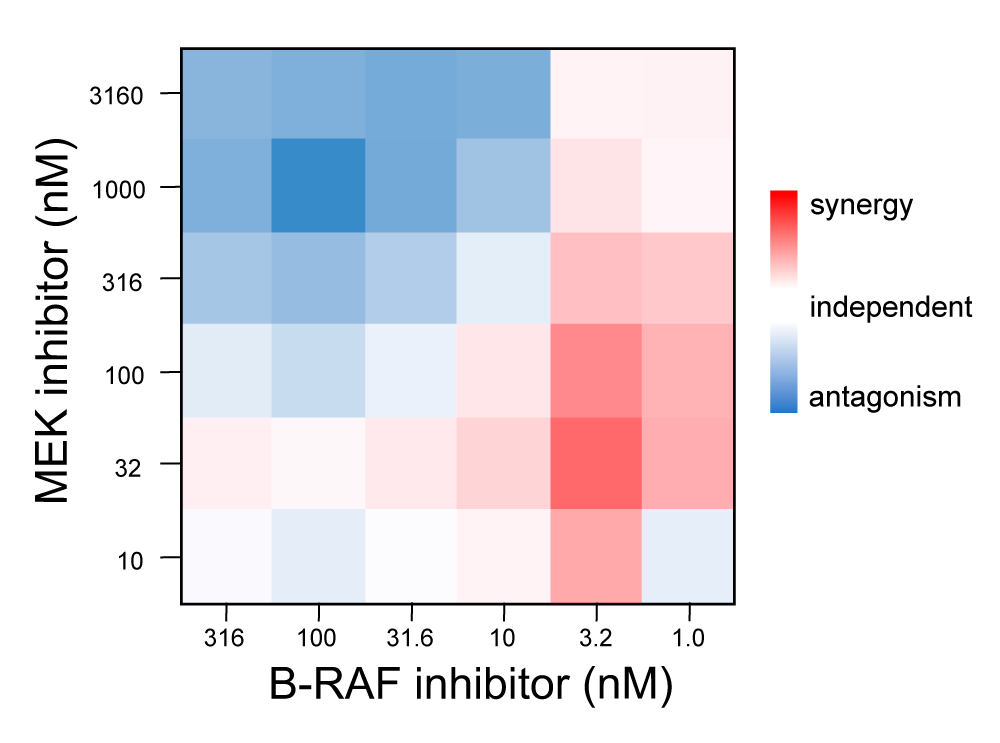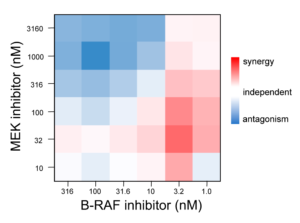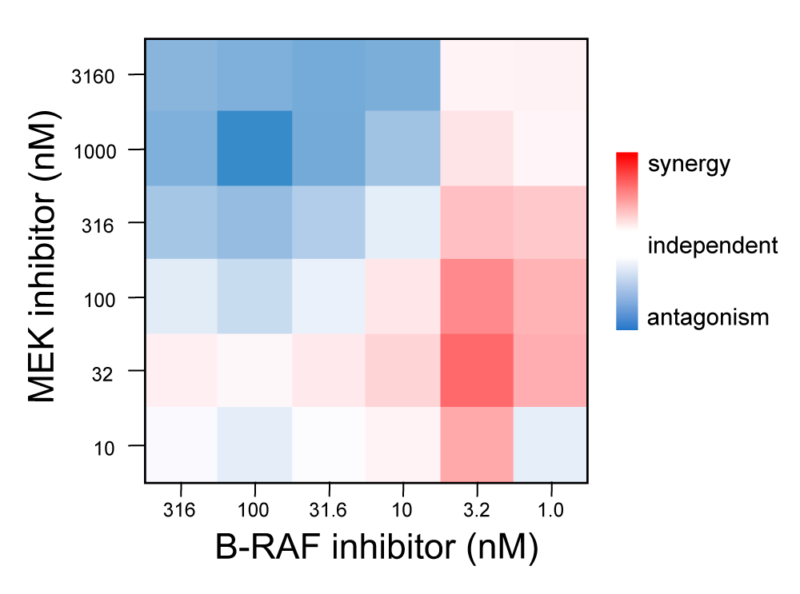 November 19, 2021: A new case study is presented, in which the use of a combination matrix for the determination of synergy is highlighted. The figure shows the combination of the selective MEK inhibitor binimetinib and the selective B-RAF inhibitor encorafenib. Synergistic effects are observed at low concentrations of both drugs in a melanoma cell line.
Oncolines now offers combination matrix experiments
Combining two drugs that act on different targets is a cornerstone of cancer therapy. Combination therapy can produce a more effective treatment response in less cycles, thereby reducing the incidence of drug resistance. Besides SynergyFinder™, Oncolines now offers combination matrix experiments to determine synergistic effects using the Bliss independence model. A new case study showing the combination of a selective MEK inhibitor with a selective B-RAF inhibitor is now available on our website.
About Oncolines
Oncolines B.V. is a precision medicine services company in oncology and cancer immunotherapy. We help to bring improved and novel therapies to the right patient population faster. We offer a set of complimentary services to enable our clients to characterize their compounds, and to determine activities, selectivities and mechanism of action. We present results in a unique and interactive reporting format that facilitates easier and faster interpretation of results.