Biomarkers for Patient Stratification and Target Engagement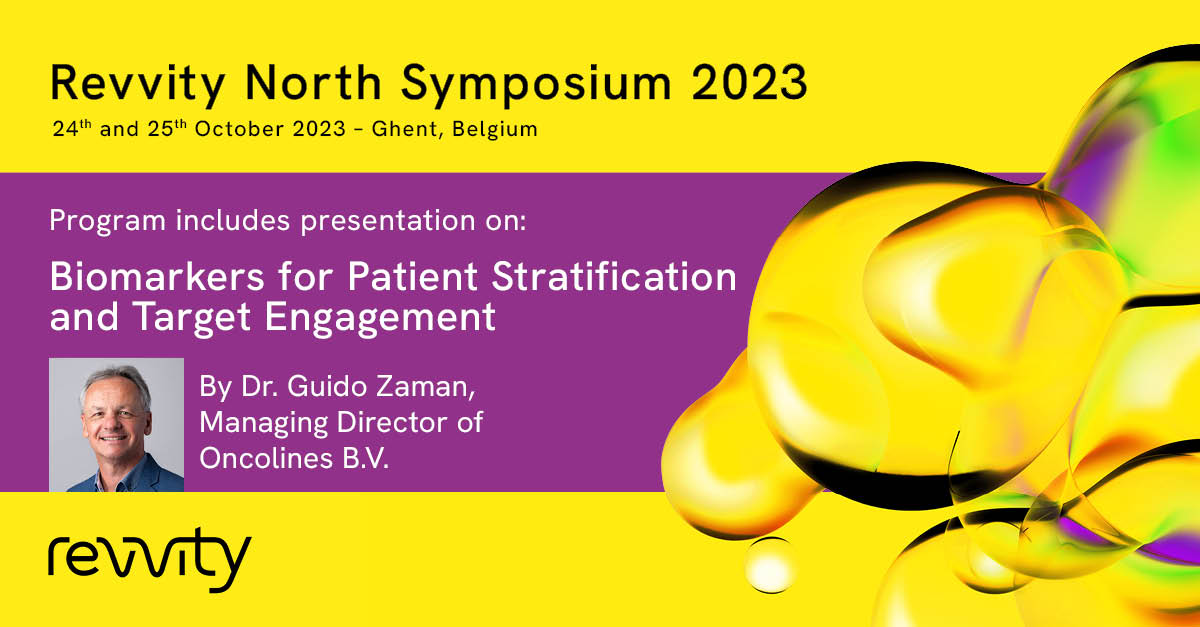 Dr. Guido Zaman, Managing Director of Oncolines B.V., will present at the Revvity North Symposium Life Science & Applied Genomics 2023, which will take place on the 24th and 25th of October 2023 in Ghent (Belgium).

The program is composed of presentations on drug discovery technologies and high-throughput screening by speakers from companies and universities in North-Western Europe. Guido Zaman will present on the identification of biomarkers for patient stratification and target engagement via Oncolines® cancer cell panel profiling. Registration for the symposium is possible via this link.
Oncolines B.V. is a precision medicine services company in oncology and cancer immunotherapy. Oncolines is part of the Symeres group of companies, a group of high-quality CROs and CDMOs based in Europe and the United States.