RNA sequencing provides insight into the mechanism of kinase inhibitor resistance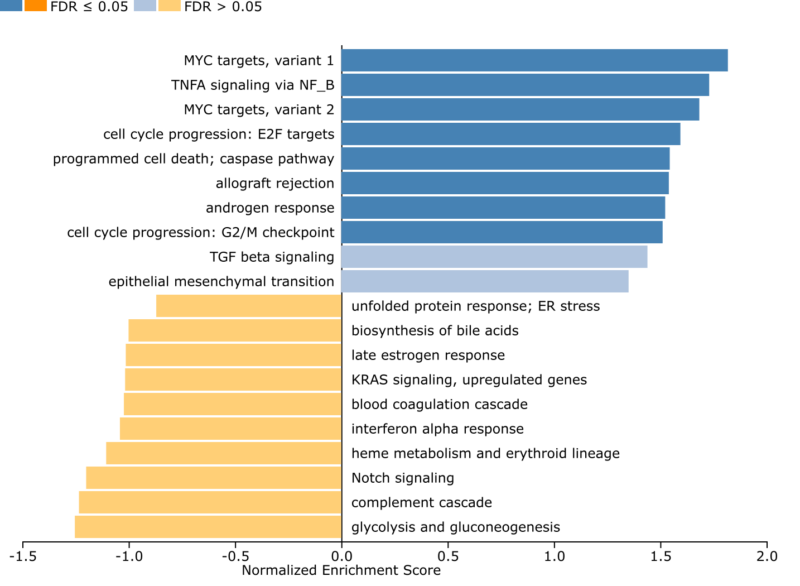 Figure: Gene set enrichment analysis indicated Myc target genes were upregulated in the resistant clone
Clinical response to targeted therapies is almost always temporary as cancers develop resistance.
In our new case study we show that RNA sequencing provides valuable insight into cellular alterations upon the development of resistance. Furthermore, it can aid in finding alternative treatment options once resistance has occurred. This is shown for cell lines resistant to the pan-FGFR kinase inhibitor erdafitinib. We could confirm that targeting of an upregulated gene with small molecule inhibitors led to cellular response, indicating that this pathway was important in the resistance development.
About Oncolines
Oncolines B.V. is a precision medicine services company in oncology and cancer immunotherapy. We help to bring improved and novel therapies to the right patient population faster. We offer a set of complimentary services to enable our clients to characterize their compounds, and to determine activities, selectivities and mechanism of action. We present results in a unique and interactive reporting format that facilitates easier and faster interpretation of results.