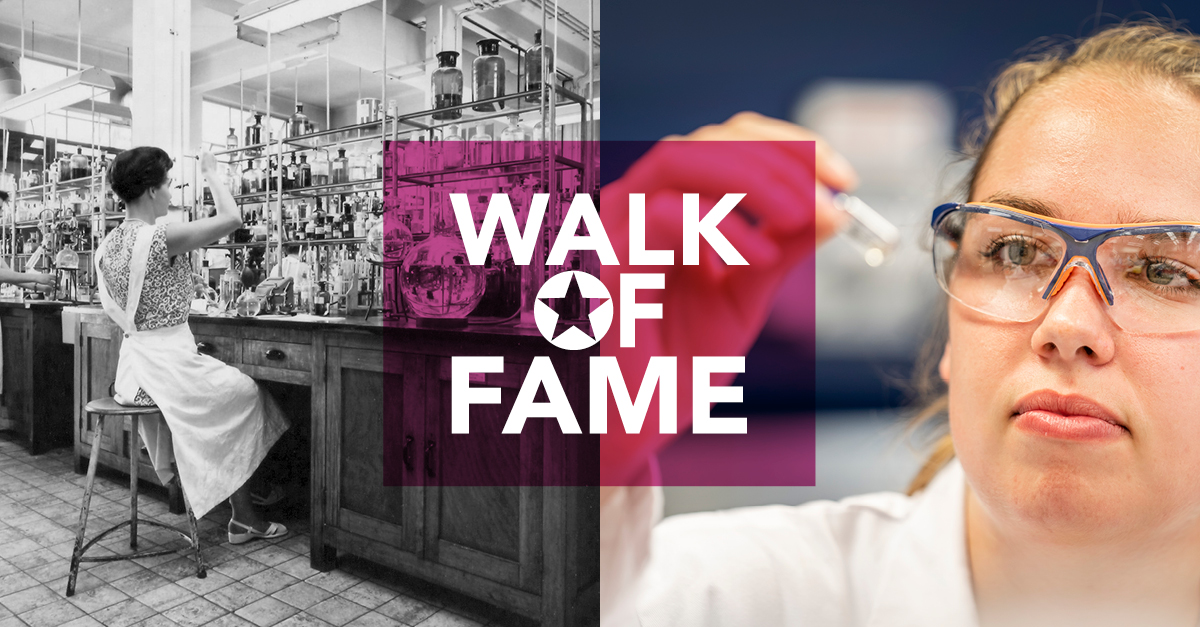 To celebrate the past and future of pharma industry in Oss, a Walk of Fame was opened at the Pivot Park, the biopharmaceutical campus of Oss and home of Oncolines. The Walk of Fame showcases the past, present, and future of what happens behind the walls of companies at the Pivot Park. Through photo, video and audio content, visitors of the campus are interactively engaged by the stories of managers and directors of the different companies. Among the sixteen marks of the Walk of Fame, one is dedicated to Oncolines. By scanning a QR code with your mobile phone, you can enter the labs and bioinformatics offices of Oncolines and make a tour. If you cannot come to Oss and are still interested in meeting the Oncolines team, you can watch the Oncolines video here.
Pharmaceutical industry in Oss started 100 years ago with the foundation of N.V. Organon and the production of insulin for medical use. Other hormones such as testosterone were isolated for the first time in Oss, while the chemical synthesis of the female hormone lynesternol by synthetic chemist Max de Winter from Nijmegen enabled the successful launch of the first contraceptive pill by Organon in 1962. Exploration of other therapeutic areas in the 1990s and 2000s led to other breakthrough medicines, such as pembrolizumab (Keytruda®) by Merck Sharp & Dohme (MSD), and acalabrutinib (Calquence®) by Acerta Pharma, a member of the AstraZeneca group.
The Pivot Park is Europe's foremost biopharmaceutical campus and hub for companies and knowledge institutes in the biopharma industry. Over 1,000 people work at the campus in more than 60 start-up, scale-ups and established companies specialized in drug discovery, development and production.
Oncolines B.V. is a precision medicine services company in oncology and cancer immunotherapy. Oncolines is part of the Symeres group of companies, a group of high-quality CROs and CDMOs based in Europe and the United States, and headquartered in Nijmegen.